Quarterly Fixed Income Strategy – Q
4
2022
This report highlights our fixed income positioning strategies for the fourth quarter beginning October 1, 2022 (calendar year).
Oct. 1, 2022
This report highlights our fixed income positioning strategies for the fourth quarter beginning October 1, 2022 (calendar year).
Duration
The yield curve has taken a dramatic shift in both Canada and the U.S. year-to-date. Every point on the Canadian yield curve is now higher than

3

.

5

% and is inverted beyond the one-year mark. While an inversion of the yield curve tends to be an ominous signal and indicates a pending recession, it may come as a sign of relief on this occasion. Lower yields further out in the curve indicate market expectations that inflation will be eventually be contained in Canada. While the last Consumer Price Index (CPI) print in Canada came in ahead of expectations, we view it as a positive that inflation continues to trend in the right direction. Furthermore, we believe many of the components in the CPI calculation are extremely lagged and not representative of the current environment.
The U.S. yield curve has been flatter, relative to Canada, with all points beyond

3

-months now above

4

%, as its inflation numbers have been higher. In combination with its strong labour market, it is anticipated that the U.S. Federal Reserve (Fed) is further behind the curve, compared to the Bank of Canada.
We do see encouraging signs that supply chains are improving, which we believe will lead to lower inflation on the Consumer Goods front. In addition, as we have suggested for many quarters, we believe demand would outstrip supply as the world reopens, and areas like travel and hospitality would be in strong demand, as people look to make up for lost time due to the pandemic. We anticipate this post-COVID-

19

​

"

revenge buying" to eventually cool, especially with central banks quickly ratcheting up interest rates and creating economic uncertainty.
With interest rates usually taking

18

-

24

months to take effect on the economy, and due to the stickiness of the CPI calculation, we believe central banks will overshoot in raising rates. We do anticipate at least a pause in rate hikes in the spring of

2023

. Having said that, we still favour overweighting the short end of the curve in the current environment. For one, the flat yield curve offers no compensation for taking on the term risk of longer-dated bonds. The correlation of bonds with equities has also increased, limiting the benefit of long bonds. We do, however, still maintain a barbell in fixed income, as we believe the U.S. yield curve will eventually also invert. The recent Bank of England bailout of its long bonds also suggests that some countries may have a limit in terms of how much long-bond yields can rise.
Credit

Credit spreads still remain much wider than historical averages, which suggests corporate bonds (both investment-grade and sub-investment-grade) to be undervalued. We don't believe current spread levels to be unsustainable; however, we do believe the natural resting tights for credit spreads in high yield to be wider going forward. Higher interest rates will mean lower growth, which will benefit bonds with stronger balance sheets (investment-grade), and make refinancing more difficult for high-yield issuers. From a risk-adjusted perspective, we continue to favour investment-grade bonds.
Preferred share spreads were also trading wider, due to the asset class being lower in the capital hierarchy, compared to corporate bonds. Furthermore, recent extensions of bank-issued preferred shares created some uncertainty, as it casted doubt that all outstanding bank preferred shares would be redeemed in favour of newer structures, such as Limited Recourse Capital Notes (LRCNs) and institutional preferred shares. We view the extension as a positive, as many of them had wide reset spreads, which keeps the remaining universe more robust. We do believe that these extensions may have been special situations, where banks were not willing to shrink their risk-weighted assets.
Currency

The US dollar continues to be king in today's environment. With inflation still running high, the Fed is anticipated to have further hikes on hand. The recently revised expected terminal value from the Fed's ​

"

dot-plots" created a massive tailwind for the U.S. currency, which means they are now exporting inflation and may force Canada to move rates beyond what is deemed necessary in order to defend the loonie to help offset inflation. We do believe Canada will move rates slightly more than the terminal value that is priced in, which eventually will cause some relief for the Canadian dollar.

Model Portfolio**
Ticker
ETF Name
Weight (%)
Duration*
Yield-to-Maturity
Mgmt. Fee
Exposure
Positioning
ZAG
BMO Aggregate Bond Index ETF

58

.

0

%

7

.

39

4

.

02

%

0

.

08

%
Canada
Core
ZSU
BMO Short-Term U.S. IG Corporate Bond Hedged to CAD Index ETF

25

.

0

%

2

.

75

4

.

23

%

0

.

25

%
United States
Core
ZTL
BMO Long-Term US Treasury Bond Index ETF

4

.

0

%

18

.

17

3

.

32

%

0

.

20

%
United States
Core
ZTIP.F
BMO Short-Term US TIPS Index ETF (Hedged Units)

5

.

0

%

2

.

54

2

.

68

%

0

.

15

%
United States
Non-Traditional
ZPR
BMO Laddered Preferred Share Index ETF

5

.

0

%

3

.

11

7

.

21

%

0

.

45

%
Canada
Non-Traditional
ZBI
BMO Canadian Bank Income Index ETF

3

.

0

%

2

.

46

4

.

81

%

0

.

25

%
Canada
Non-Traditional
Portfolio

100

.

0

%

6

.

06

4

.

16

%

0

.

15

%
Credit Summary**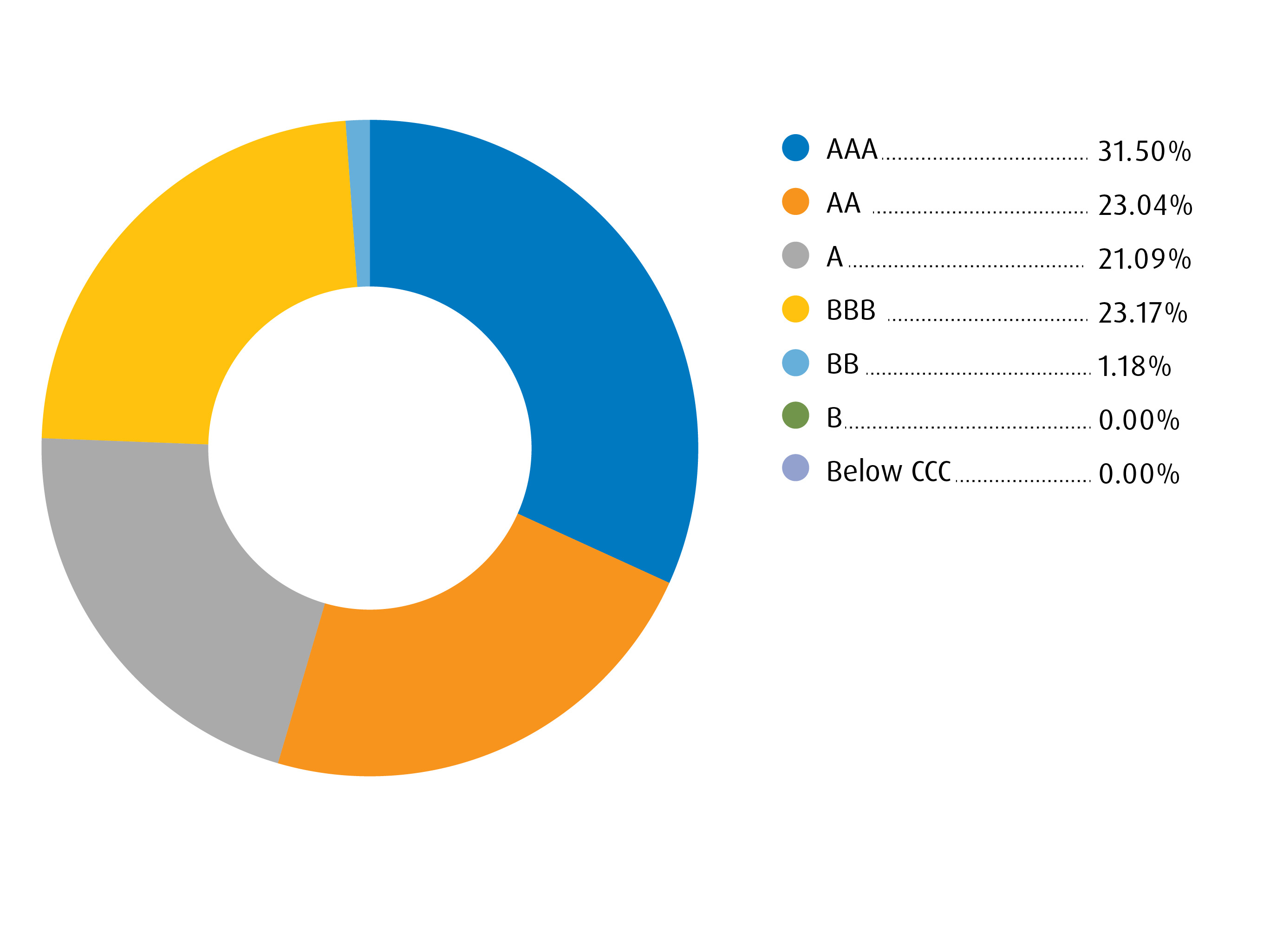 Term Summary**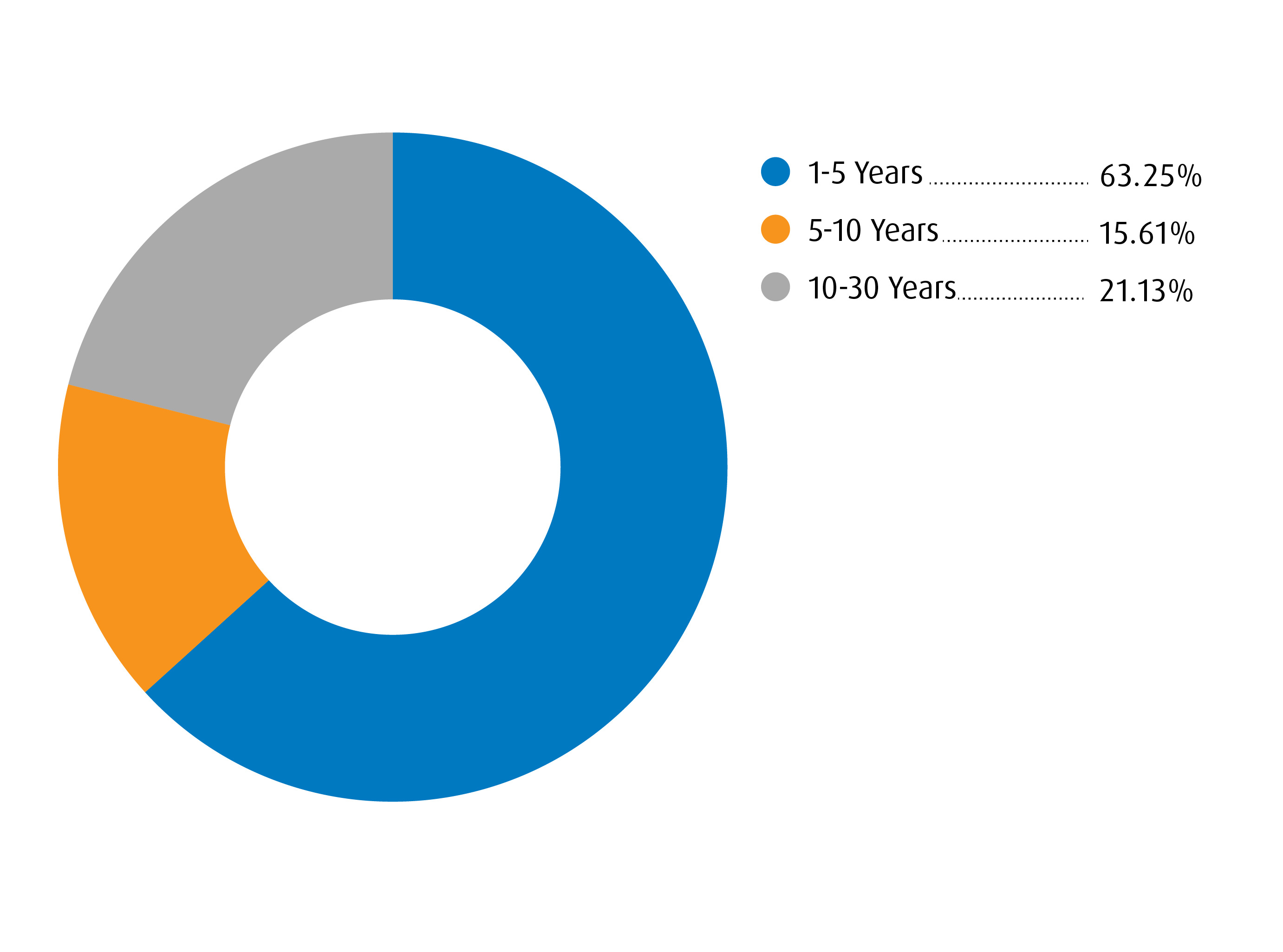 Source: BMO Global Asset Management, Bloomberg.
* https://www.federalreservehistory.org/essays/great-inflation.
**As of September 30, 2022. Please note yields will change from month to month based on market conditions.
The portfolio holdings are subject to change without notice. They are not recommendations to buy or sell any particular security. Weighted Average Yield to Maturity: The market value weighted average yield to maturity includes the coupon payments and any capital gain or loss that the investor will realize by holding the bonds to maturity.

Q4 2022 BMO ETF Portfolio Strategy Report >


Visit bmo.com/etfs or contact Client Services at 1−800−361−1392.
Any statement that necessarily depends on future events may be a forward-looking statement. Forward-looking statements are not guarantees of performance. They involve risks, uncertainties and assumptions. Although such statements are based on assumptions that are believed to be reasonable, there can be no assurance that actual results will not differ materially from expectations. Investors are cautioned not to rely unduly on any forward-looking statements. In connection with any forward-looking statements, investors should carefully consider the areas of risk described in the most recent simplified prospectus.
This communication is intended for informational purposes only and is not, and should not be construed as, investment and/​or tax advice to any individual. Particular investments and/​or trading strategies should be evaluated relative to each individual's circumstances. Individuals should seek the advice of professionals, as appropriate, regarding any particular investment. Investors cannot invest directly in an index.
The viewpoints expressed by the Portfolio Manager represents their assessment of the markets at the time of publication. Those views are subject to change without notice at any time without any kind of notice. The information provided herein does not constitute a solicitation of an offer to buy, or an offer to sell securities nor should the information be relied upon as investment advice. Past performance is no guarantee of future results. This communication is intended for informational purposes only.
Commissions, management fees and expenses all may be associated with investments in exchange traded funds. Please read the ETF Facts or prospectus of the BMO ETFs before investing. The indicated rates of return are the historical annual compounded total returns including changes in unit value and reinvestment of all dividends or distributions and do not take into account sales, redemption, distribution or optional charges or income taxes payable by any unitholder that would have reduced returns. Exchange traded funds are not guaranteed, their values change frequently and past performance may not be repeated.
For a summary of the risks of an investment in the BMO ETFs, please see the specific risks set out in the BMO ETF's prospectus. BMO ETFs trade like stocks, fluctuate in market value and may trade at a discount to their net asset value, which may increase the risk of loss. Distributions are not guaranteed and are subject to change and/​or elimination.
BMO ETFs are managed by BMO Asset Management Inc., which is an investment fund manager and a portfolio manager, and a separate legal entity from Bank of Montreal.
BMO Global Asset Management is a brand name under which BMO Asset Management Inc. and BMO Investments Inc. operate.
®/™Registered trademarks/​trademark of Bank of Montreal, used under licence.