UPDATE: Who Will Control the House and the Senate?
U.S Midterm Elections – What will a gridlock mean for my investments?
Nov. 17, 2022

Current 2022 U.S Midterm Election Results
The Democrats have gained control of the senate by reaching 50 seats (when we include the 2 independents who support the Democrats). Georgia is set to go to a runoff in December however, even if the Republicans win, a 50-50 split means the Senate would effectively be controlled by the Democrats since the tying vote falls to the Vice President, Kamala Harris. The Republicans are won the house by reaching a 218 majority which results in a split congress gridlock. A gridlock will reduce the number of bills passed by the Senate, even if there may be a packed legislative agenda.
The Senate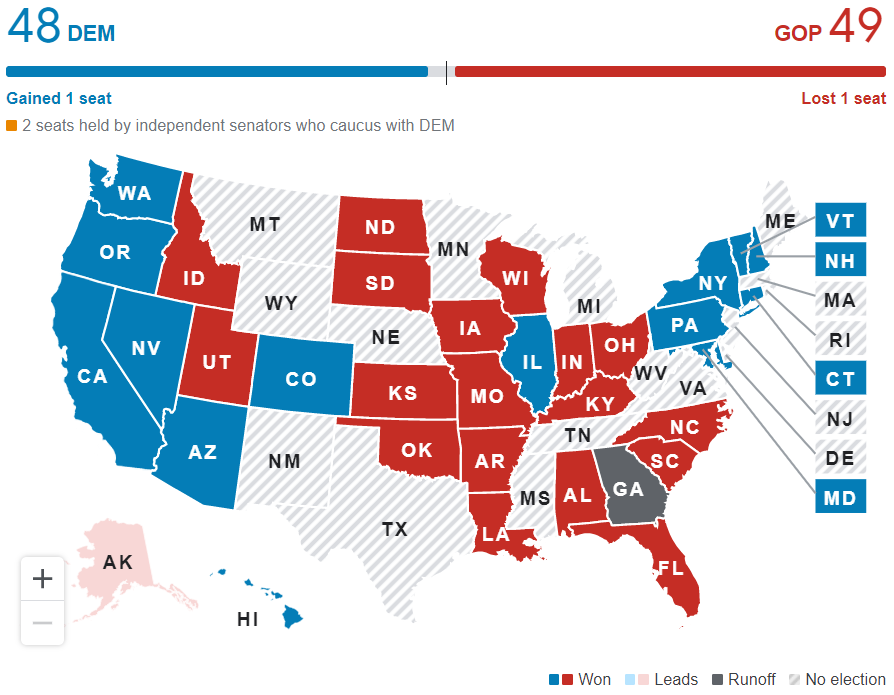 The House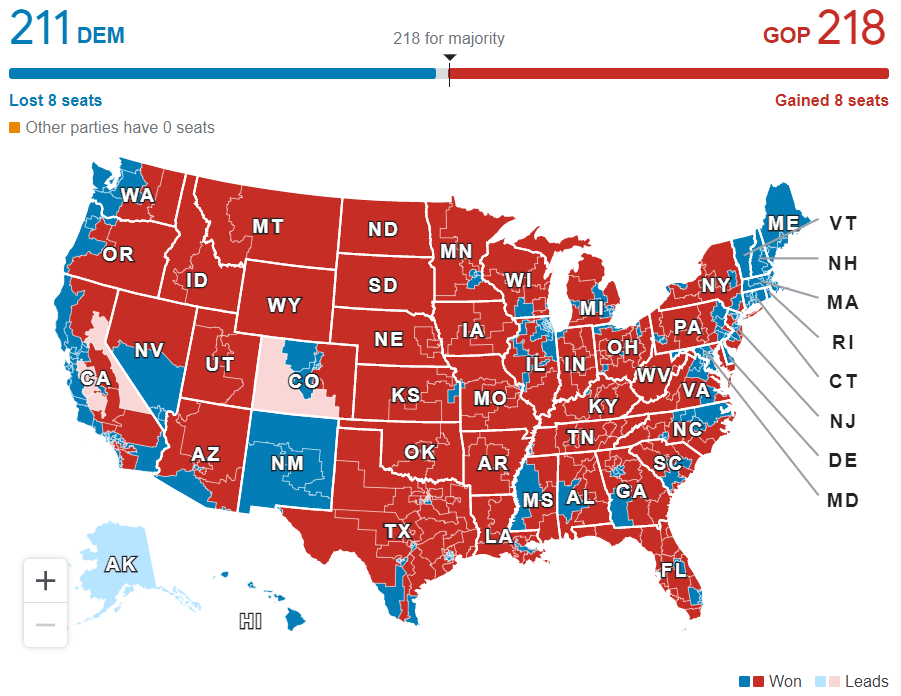 Source: The Associated Press November 17th, 2022.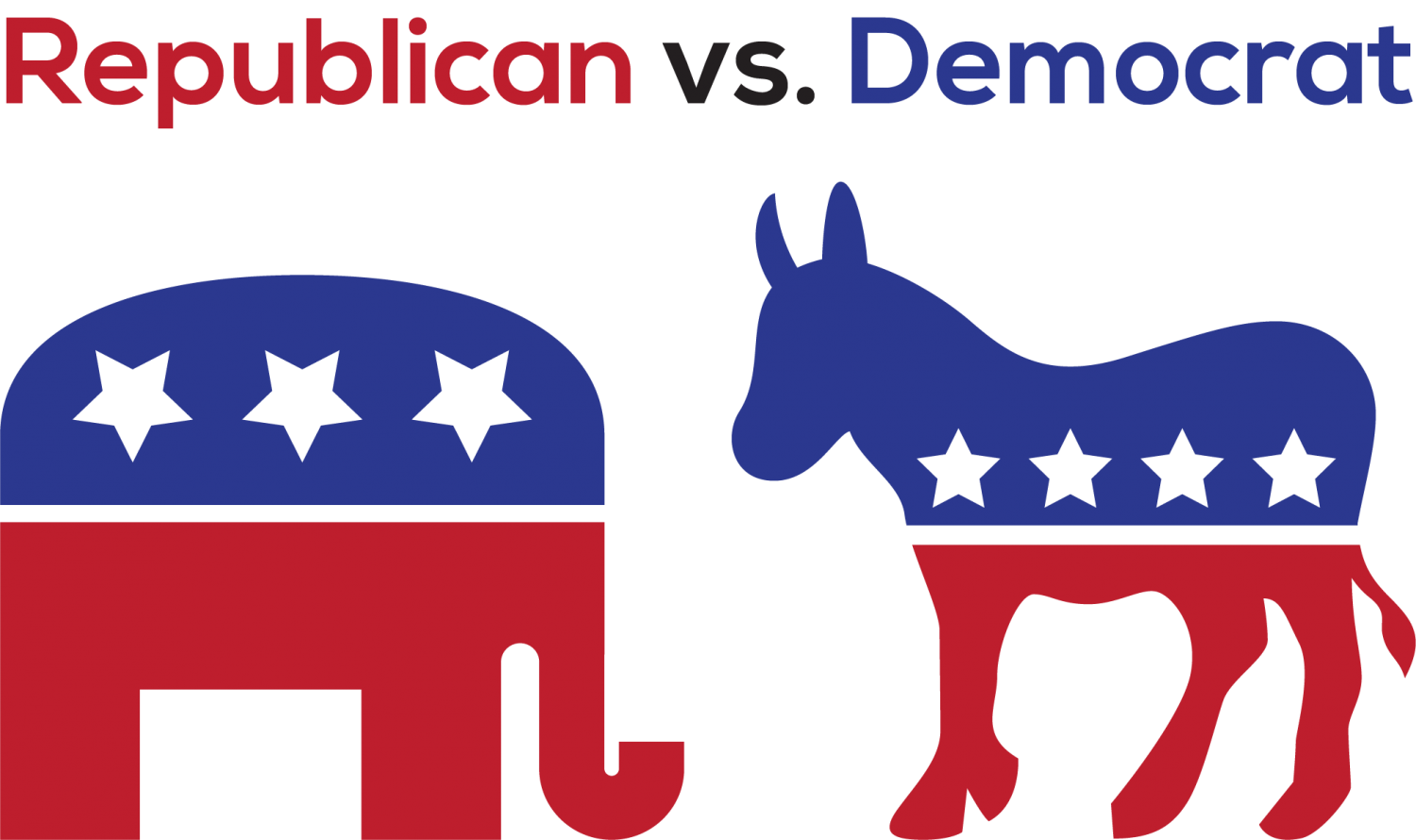 How does this affect investments?
A gridlock can be good for the markets in that the uncertainties of bills being passed comes to a standstill and in most scenarios, the markets tend to favour certainty over uncertainty. Midterms can also provide a course correction from presidential elections as markets may anticipate better policy balance ahead.
Furthermore, historically after a mid term election the S&P 500 Index has always had a positive return 1 year after a midterm election no matter who has been in the office dating back to the 1950s, which can make a strong case for investing in the broad market BMO S&P 500 Index ETF (Ticker: ZSP).
STOCKS HAVE ALWAYS GAINED A YEAR AFTER MIDTERMS (NO MATTER WHO's IN OFFICE)
S&P 500 Index Returns 1-Year After Midterm Elections (1950s to Current)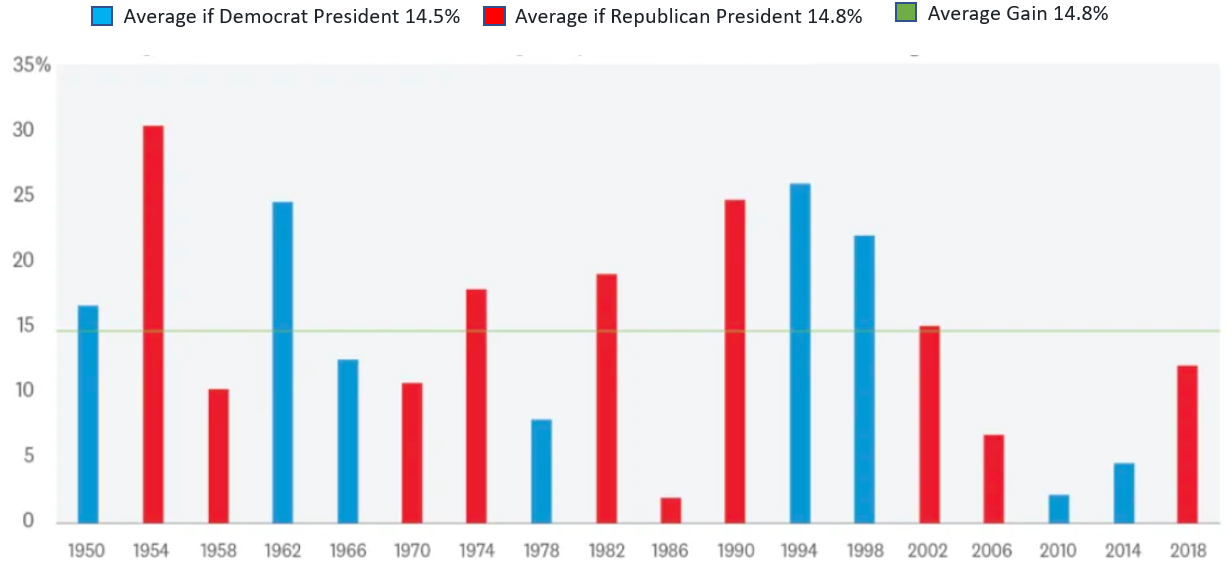 Source: LPL Research FactSet 11/04/22 Past Performance is no guarantee of future results. The modern design of the S&P 500 Index was first launched in 1957. Performance back to 1950 incorporates the performance of its predecessor index, the S&P 900.
Expectations Going Forward
| | | | | |
| --- | --- | --- | --- | --- |
| Scenario | Policy Changes? | Sectors that will likely benefit? | Sectors that likely won't benefit? | 2024 Election Implications |
| Republican House, Democrat Senate | Split-Congress gridlock; Democrat agenda only through executive action | Fossil Fuels, Financials, Aerospace & defence, Tech, Healthcare, Infrastructure | Green Energy, Chinese Assets | Higher odds of Split Congress/​Democrat sweep in 2024 |

Sector Product Roadmap
Scenario

Asset

ETF

Ticker

Management Fee

Republican House, Democrat Senate

Financials

ZBK

0.35%

Energy

ZEO

0.55%

Technology

ZWT

0.65%

Health Care

ZUH

0.35%

Infrastructure

ZGI

0.55%
This communication is intended for informational purposes only and is not, and should not be construed as, investment and/​or tax advice to any individual. Particular investments and/​or trading strategies should be evaluated relative to each individual's circumstances. Individuals should seek the advice of professionals, as appropriate, regarding any particular investment. Investors cannot invest directly in an index.
Any statement that necessarily depends on future events may be a forward-looking statement. Forward-looking statements are not guarantees of performance. They involve risks, uncertainties and assumptions. Although such statements are based on assumptions that are believed to be reasonable, there can be no assurance that actual results will not differ materially from expectations. Investors are cautioned not to rely unduly on any forward-looking statements. In connection with any forward-looking statements, investors should carefully consider the areas of risk described in the most recent simplified prospectus.
The viewpoints expressed by the Portfolio Manager represents their assessment of the markets at the time of publication. Those views are subject to change without notice at any time without any kind of notice. The information provided herein does not constitute a solicitation of an offer to buy, or an offer to sell securities nor should the information be relied upon as investment advice. Past performance is no guarantee of future results. This communication is intended for informational purposes only.
The BMO ETFs or securities referred to herein are not sponsored, endorsed or promoted by MSCI Inc. ("MSCI"), and MSCI bears no liability with respect to any such BMO ETFs or securities or any index on which such BMO ETFs or securities are based. The prospectus of the BMO ETFs contains a more detailed description of the limited relationship MSCI has with BMO Asset Management Inc. and any related BMO ETFs.
Commissions, management fees and expenses all may be associated with investments in exchange traded funds. Please read the ETF Facts or prospectus of the BMO ETFs before investing. The indicated rates of return are the historical annual compound total returns including changes in prices and reinvestment of all distributions and do not take into account commission charges or income taxes payable by any unitholder that would have reduced returns. Exchange traded funds are not guaranteed, their value change frequently and past performance may not be repeated.
For a summary of the risks of an investment in the BMO ETFs, please see the specific risks set out in the BMO ETFs prospectus. BMO ETFs trade like stocks, fluctuate in market value and may trade at a discount to their net asset value, which may increase the risk of loss. Distributions are not guaranteed and are subject to change and/​or elimination.
BMO ETFs are managed and administered by BMO Asset Management Inc., an investment fund manager and portfolio manager, and separate legal entity from Bank of Montreal.
BMO Global Asset Management is a brand name under which BMO Asset Management Inc. and BMO Investments Inc. operate.
®/™Registered trademarks/​trademark of Bank of Montreal, used under licence.