The Search for Yield
Given the state of our current economic climate, many high-net-worth clients looking for yield in their portfolios are finding this prospect difficult.
Jul. 3, 2021
Given the state of our current economic climate, many high-net-worth clients looking for yield in their portfolios are finding this prospect difficult.
Two factors have combined to make the search for yield a challenge for clients: record-low interest rates and expected inflation.
Inflation is especially concerning as the U.S. Federal Reserve has gone on record stating that in 2021, they will permit inflation to run beyond its 2% target, putting no hard ceiling in place.
The market is currently pricing in an average annual inflation rate of about 2.6% for the next five years. With base rates at 0.25% in both Canada and the U.S., and neither country's central bank indicating their intention to increase rates any time soon, investors holding short-term fixed income holdings are faced with exceptionally low yields.
When combined with over 2% per year inflation, this can erode capital should the portfolio not yield more than inflation.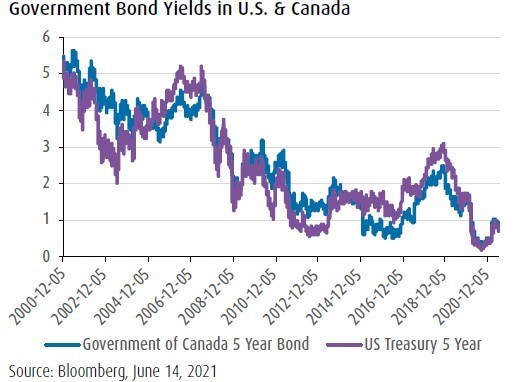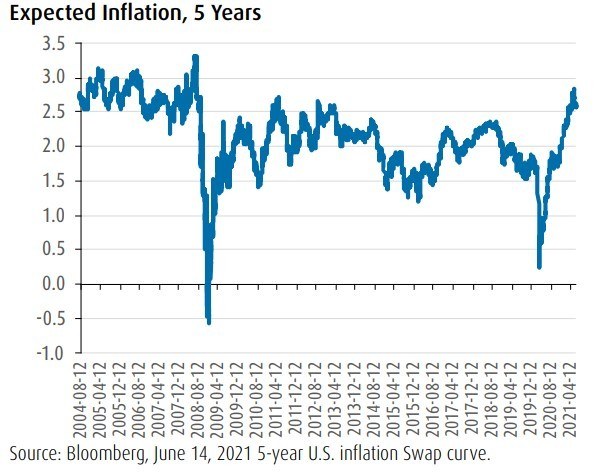 Investors have traditionally sought out equities for their ability to provide superior protection from inflation to counter these trends. But the asset classes that do provide that protection are generally low yield. At the same time, current market valuations are high relative to their averages.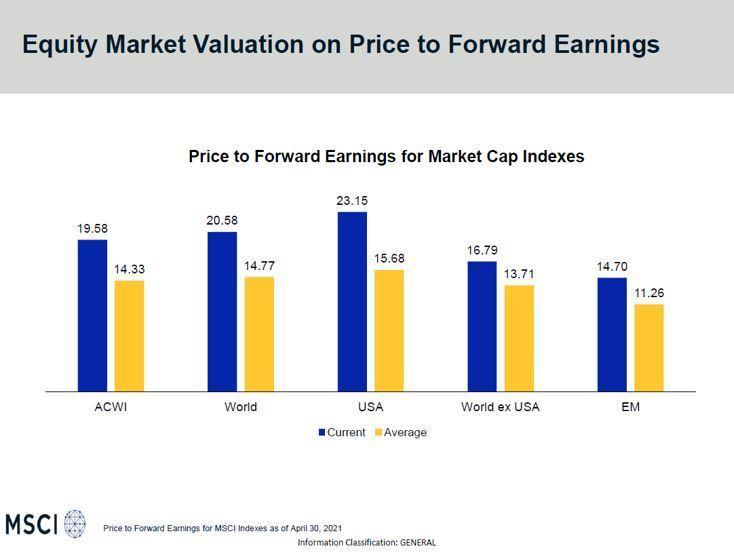 In this challenging environment, incorporating an options-based strategy to generate income could prove to be the answer for high-net-worth clients looking for yield.
An overlay options strategy is a proven way to generate higher yields, but this can be a time-consuming and expensive process. ETFs, by contrast, offer that promise of higher yields without the aforementioned challenges.
BMO ETFs manages over $8.6 billion in option overlay mandates, covering a variety of strategies including income generation and risk mitigation. In terms of volume, BMO trades over 800,000 options each month on a variety of underlying securities, including Canada, US and International equities and ETFs. These options include listed and OTC options.
BMO Covered Call ETF
Ticker
BMO Covered Call ETF
Ticker
BMO Canadian High Dividend Covered Call ETF
ZWC
BMO Covered Call Dow Jones Industrial Average Hedged to CAD ETF
ZWA
BMO US High Dividend Covered Call ETF
ZWH/ZWH.U/ZWS
BMO Covered Call Utilities ETF
ZWU
BMO Europe High Dividend Covered Call ETF
ZWP/ZWE
BMO Covered Call US Banks ETF
ZWK
BMO Global High Dividend Covered Call ETF
ZWG
BMO Covered Call Technology ETF
ZWT
BMO Covered Call Canadian Banks ETF
ZWB
High-net-worth clients are going to be best served by a covered call option strategy (or buy-write strategy). This strategy is designed to provide clients with a dual source of cash-flow: an option premium and a dividend yield.
This strategy is implemented by writing a call option contract while owning the underlying stock. It is considered not only a very tax efficient income enhancement strategy (the option premium is treated as capital gain thereby benefiting from a lessened tax burden), but also a defensive strategy, as equity downside returns are reduced by the option premium.
The tax benefits of using an overlay options strategy is more evident in the case of international investing. To highlight the tax advantage on options vs foreign dividends, below is a simple example using a 4% dividend yield vs. a 4% yield consisting of option premiums: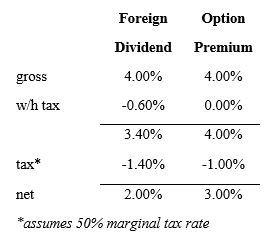 There are two benefits for the option premium:
Full amount up front (no withholding tax), so no need to pay any tax until year end
Taxed as capital gain rather than foreign dividends
The BMO covered call strategy strikes a balance between generating income and participating in rising markets.
The strategy writes OTM calls with one to two months to expiry on approximately 50% of the portfolio, as writing shorter time options provides greater flexibility to adjust the options' strike prices more frequently to capture more upside.
The underlying stock portfolios are either high-dividend yielding, equally weighted sectors, or high-dividend portfolios (based on BMO's proprietary dividend screening model, which avoids deteriorating companies based on quality and fundamental screening):

The Impact of Market Conditions
Covered call strategies tend to outperform in flat or down markets and underperform in periods of rapid market appreciation.
These strategies are most effective when the underlying stocks are range-bound, as they will participate in equity appreciation up to the strike price, with the added benefit of the option premium. When stocks rise significantly and exceed the strike price, call options move into the money, effectively capping the gain.
When stock prices decline significantly, the strategy will provide limited protection, as the decline will be partially offset by the call premium received.
Conclusion:
In an environment where yield opportunities are hard to find and inflation threatens to erode real yields earned on traditional fixed income instruments, a covered call strategy can provide high net worth clients with a tax efficient enhanced income solution, without taking on additional risk.
Disclosure:
Any statement that necessarily depends on future events may be a forward-looking statement. Forward-looking statements are not guarantees of performance. They involve risks, uncertainties and assumptions. Although such statements are based on assumptions that are believed to be reasonable, there can be no assurance that actual results will not differ materially from expectations. Investors are cautioned not to rely unduly on any forward-looking statements. In connection with any forward-looking statements, investors should carefully consider the areas of risk described in the most recent simplified prospectus.
The viewpoints expressed by the authors represents their assessment of the markets at the time of publication. Those views are subject to change without notice at any time without any kind of notice. The information provided herein does not constitute a solicitation of an offer to buy, or an offer to sell securities nor should the information be relied upon as investment advice. Past performance is no guarantee of future results. The statistics in this update are based on information believed to be reliable but not guaranteed.
This article is for information purposes. The information contained herein is not, and should not be construed as, investment, tax or legal advice to any party. Investments should be evaluated relative to the individual's investment objectives and professional advice should be obtained with respect to any circumstance.
The BMO ETFs or securities referred to herein are not sponsored, endorsed or promoted by MSCI Inc. ("MSCI"), and MSCI bears no liability with respect to any such BMO ETFs or securities or any index on which such BMO ETFs or securities are based. The prospectus of the BMO ETFs contains a more detailed description of the limited relationship MSCI has with BMO Asset Management Inc. and any related BMO ETFs.
Commissions, management fees and expenses all may be associated with investments in exchange traded funds. Please read the ETF Facts or prospectus before investing. The indicated rates of return are the historical annual compounded total returns including changes in unit value and reinvestment of all dividends or distributions and do not take into account sales, redemption, distribution or optional charges or income taxes payable by any unitholder that would have reduced returns. Exchange traded funds are not guaranteed, their values change frequently and past performance may not be repeated.
For a summary of the risks of an investment in the BMO ETFs, please see the specific risks set out in the prospectus. BMO ETFs trade like stocks, fluctuate in market value and may trade at a discount to their net asset value, which may increase the risk of loss. Distributions are not guaranteed and are subject to change and/​or elimination.
BMO ETFs are managed by BMO Asset Management Inc., which is an investment fund manager and a portfolio manager, and a separate legal entity from Bank of Montreal.
®/™Registered trade-marks/trade-mark of Bank of Montreal, used under licence.